Tapping the Unlimited Power of the Akashic Records ~ All-Day Workshop with Sandra Anne Taylor in Chicago
April 21, 2018 @ 9:00 am

-

4:30 pm

$115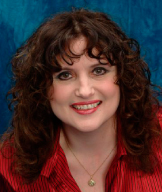 $115/ $85 ten days in advance
The Akashic records are a vast, amazing field of information and vibration. Every detail of your past lives, present solutions, and future potentials are recorded in the records of your eternal life. This incredible source of information can help you personally for creative inspiration, or professional or personal guidance.  All of this and more can be found in this unlimited field of consciousness.
Also known as the Alaya consciousness, the Akashic records are not just a mystical legend. They are an actual force in the world, a storehouse of inspiration, wisdom, discovery, and healing—and they are easier to access than you can imagine. Through them, you can connect with all of the wisdom of the Universe, from the ancient world to financial trends, and even scientific knowledge. In addition, this vast, vibrating field can reveal the world of Spirit—with all of its majesty, power, and influence in your life.
Join Sandra Anne Taylor, bestselling author of The Akashic Records: Unlock the Infinite Power, Wisdom and Energy of the Universe, to discover how to:
Open the doors of the record temple, accessing the realms of time and Universal mind.
Erase unwanted energies and limitations that were written in your past.
Establish new vibrations and results in the Records of your future.
Meet the angels of the Akashic records including the Scribe, the Holder of Truth, and the Angel of Inspiration.
Tap into ancient talents and skills and manifest them in your present life.
Visit future potentials for clarity and understanding.
Open your soul's map to receive guidance and direction.
Connect with your eternal guides to receive important information for your success and happiness.
The Akashic records can assist you in every endeavor in your life.  Access them easily and clearly to receive the answers to your questions and the guidance you need to create the dynamic destiny your soul desires.
Course 173168 CEUs available
Date Saturday, April 21
Location:  Infinity Foundation, 1280 Old Skokie Road, Highland Park, IL 60035
Time 9:00 AM – 4:30 PM, lunch on your own
Cost $115/$85 payment 10 days in advance
Click on the link below for more information/registration:
http://infinityfoundation.org/courses/personal-spiritual-growth/tapping-the-unlimited-power-of-the-akashic-records.aspx