Sharon Anne Klingler is a bestselling author, medium, and an inspiring speaker. The Huffington Post declared her most recent book, Power Words, "…my kind of book, as it gives us all extraordinary superpower tools to help uncover our highest selves."  And Denise Linn described it as "…perhaps the most profound, transformative book ever written on the influence that…language has on our lives."
Some of Sharon's other books are Intuition & Beyond for Random House London and the best-selling Secrets of Success with her sister, New York Times bestseller Sandra Taylor.  Sharon's other titles include Drawing on Your Intuition, Life with Spirit, Travel into Your Past Lives, the comprehensive, multi-media programs Speaking to Spirit and Advanced Spirit Communication; as well as many other books, CDs, and programs. 

One of the world's leading intuitives, Sharon has been featured on the Oprah Winfrey Network; BBC and ITV London; BBC Scotland; Vision TV Canada; and on major outlets throughout the United States, Australia, and Europe. She has also been featured in The London Daily Express and in many newspapers and magazines around Australia, Europe, and the United States.
Sharon was originally inspired to investigate a greater experience of mind because of her profound experiences growing up as an identical twin.  It is her deepest desire that all people know the great presence of spirit – both the spirit within themselves and the guides who stand always at the ready to lend their help.  Sharon maintains a private practice in mediumship and other metaphysical disciplines with high-profile clients around the U.S., Europe, and the South Pacific.  She lectures all over the world on such subjects as reincarnation, spiritual mastery, intuitive development, professional mediumship, Eastern thought, and many other areas of interest.  Sharon is a member of the International Mediums' League and the Lily Dale Mediums' League.  She is also a Registered Medium at the Lily Dale Assembly in Lily Dale, New York, the oldest and largest Spiritualist Center and community in the world.    Sharon is a Minister in the Church of the Living Spirit in Lily Dale, New York.
"What Sharon Klingler presents could well be the single greatest contribution of her lifetime.  That she so ably explains its purpose and shares it with others is our gift."
~ Ted Henry, Television News Anchor and Video Biographer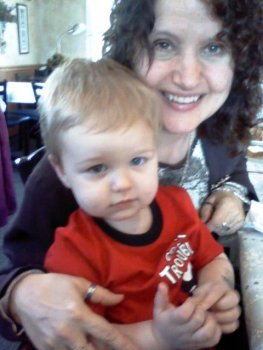 Sharon with Ethan Taylor, her nephew and Sandra's grandson.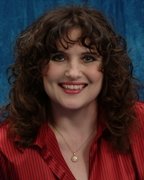 Sandra Anne Taylor is an international speaker, counselor, and consultant who lectures throughout the world on the power of eternal consciousness and personal energy. Her popular Unity Online radio show,  Energy Activation,  can  be  heard  Mondays  at  12  PM  CT,  1 PM  ET at  UNITYONLINE
For more than 25 years, Sandra has been a counselor in a private psychology practice, working with individuals and couples in the treatment of anxiety, depression, addiction, and relationship issues. Her Quantum Life Coaching program offers powerful techniques for connecting spirit, mind, and manifestation. Her multidimensional approach brings exceptional clarity and practicality to the science of whole-life healing and personal achievement.
Sandra's book,
Truth Triumph and Transformation
is dedicated to examining all of the myriad influences on attraction, clearing out the fears and misconceptions that have recently become a common reaction to the Universal Laws. 
Secrets of Success
,
co-authored with Sharon Anne Klingler
, explores the holistic and spiritual nature of attraction and manifestation. 
28 Days to a More Magnetic Life
is a handy, pocket-sized book that offers daily techniques and affirmations to help anyone shift their energy on a regular basis. Sandra's
New York Times
best-selling book
Quantum Success
is still receiving worldwide acclaim for its enlightening and comprehensive approach to the field of attraction and achievement. Rich in practical application and easy-to-understand principles,
Quantum Success
has been called, "the real science of consciousness creation."
Sandra's first book,
Secrets of Attraction
, applies the Universal Laws to the pursuit of love. Her in-depth nine-CD audio seminar,
Act to Attract,
is the first audio program relating the principles of modern science to the experience of romantic attraction.
Sandra has appeared in several movies, including Beyond Belief and The Truth. She's been interviewed on television and radio all over the world and in many national magazines, including Cosmopolitan, Woman's World, Family Circle, Redbook and Success magazine, as well as New Idea in Australia. Her books are available in 24 languages and dozens of countries around the globe.
Sandra used these principles to achieve results in her own life. After two failed marriages, she used these principles to turn her own relationship patterns around. She developed the imagery process now recorded on her Act to Attract CD and used the principles in Act to Attract to meet her husband, Benjamin, "the love of several lifetimes."  She also applied these techniques in adopting her two children from Russia. She and her husband were told they were crazy when they were considering adopting two unrelated pre-teens from a foreign country.  But they realized that if these principles held true, it would not only be a safe but also a rewarding experience.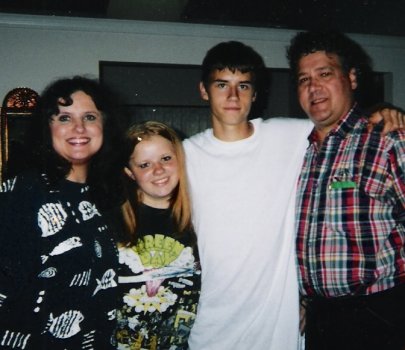 On December 24th, 1998, they brought home their new daughter Vica (then aged 12), and their new son Jenyaa (then 11). In just a short amount of time they became  a typical American family, one who feels they have been together forever, with a special sense of mutual appreciation. Her adoption experience has led Sandra to become an adoption advocate. She is the Ohio coordinator for Project Hope, a program which brings orphans from foreign countries to stay with host families in the United States.
She is also co-founder of the Forever Families Foundation, a non-profit organization that raises money to help adoptive families with financial support. (If you have any questions about Project Hope or the Forever Families Foundation, please send Sandra your mailing address with a request for information via the contact page of this website.
Sandra believes passionately that we can change both our personal destiny and the destiny of our species. The Law of Expanding Influence shows that as each of us makes the effort to increase our loving energy for ourselves and others, we will expand the fields of love to all those who need it most.
She has been interviewed on television and radio all over the world and in many national magazines, including Cosmopolitan, Woman's World, Family Circle, Today's Black Woman, Redbook, and Success, as well as New Idea in Australia. Her books are available in 18 languages and dozens of countries around the globe.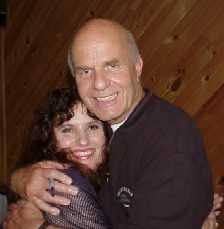 Sandra Anne Taylor & Wayne Dyer
Sandra's book Secret's of Attraction is recommended in Wayne Dyer's book The Power of Intention.
 Benjamin Earl Taylor, Jr.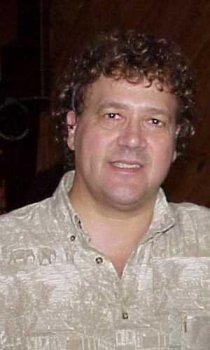 received training and certification in clinical, Ericsonian and therapeutic hypnosis, training and certification as a Neuro-Linguistic Programming (NLP) Practitioner. He is a practicing hypnotist and NLP therapist for the treatment of smoking cessation, weight loss, physical and emotional healing. Benjamin is also available for Intuitive Consultations by appointment, either in-person or over the telephone.
PRIVATE CONSULTATIONS with SANDRA ANNE TAYLOR

Sandra schedules private telephone  consultations and energy readings on Tuesdays and Thursdays. Her rates are: 30 min. $200; 45 min. $300; and 60 min. $400. Call Andrea at 440-871-5448 to schedule an appointment. (If we are not available leave a message and we will return your call.)  If you live outside Canada or the United States, please email Andrea at camsnonna6267@gmail.com
PRIVATE CONSULTATIONS with SHARON ANNE KLINGLER
Sharon schedules private telephone readings and consultations on Thursdays. Her rates are: 30 min. $250; 45 min. $350; and 60 min. $450. Call Andrea at 440-871-5448 to schedule an appointment. (If we are not available leave a message and we will return your call.)    Sharon is a medium and psychic.   If you live outside Canada or the United States, please contact Andrea at camsnonna6267@gmail.com