Our Cyber Sale has been extended through

Friday, December 2nd! 

Take advantage of our annual 
40% DISCOUNT 
on most of our products, including books, CDs, all downloads, seminar programs, and cards and kits.
Enter the code
 holiday22

 when you purchase. Check out our Products Page onstarbringerassociates.com

~ ~ ~ ~ ~ ~ ~
It's that time of year again!   

Sandra Taylor
and

Sharon Klingler are now offering a discount of

10% off

their readings and consultations

(through January 1, 2023. Your reading may be after that date but you must schedule by that date to receive the discount).

  If you are in the USA or Canada, please call our office at 440-871-5448

to schedule an appointment.  (If you are overseas, email

camsnonna6267@gmail.com to schedule.) You can also purchase a

Gift Certificate

~ enter the coupon code GC22 

when you check out.

(Gift Certificates must be used within one year of purchase date.)

~ ~ ~ ~ ~ ~
Sharon Anne Klingler's

newest book,  Answers from the Ancestral Realms

,

is now available to purchase, with amazing

FREE

Bonus Gifts that come with it! 

Answers from the Ancestral Realms gives you the techniques you need to get immediate and clear messages from all of your different ancestral guides anytime, anywhere and in every endeavor of your life ~ your work, relationships, ancestral healing, creative projects, and even psychic development. So you'll always be able to get guidance, anytime and anywhere.

Through the insights and exercises in the book, you'll be able to meet ALL of your ancestors – including spirit guides you didn't even know were your ancestors. If you're already working with guides in your life, this book will help you meet the new ancestral guides who are waiting to help you. If getting to know your guides and ancestors is a new experience for you, Answers from the Ancestral Realms has everything you need to get started and easily connect. Connecting with spirit ancestors is not only for people with special talents. It's for everybody, because spirit is there for everybody. And they are there for you!  Click Here!
With the messages of this oracle, you can combine your personal energy with the power of Spirit to predict and forge your destiny! 
The Energy and Spirit Oracle by Sandra Anne Taylor connects the energetic principles of the Universe with the personal energy of the human experience and the power of Spirit. The cards feature a wide range of spirit helpers, including angels, ascended masters, and other guides to reveal the influence of Spirit on your current circumstances. The deck also includes energy cards that indicate the reader's present circumstances along with various potential futures, as well as examining the resonance of current events. The cards come together to predict details, advise action, and introduce spirit assistants, offering a truly enlightening reading.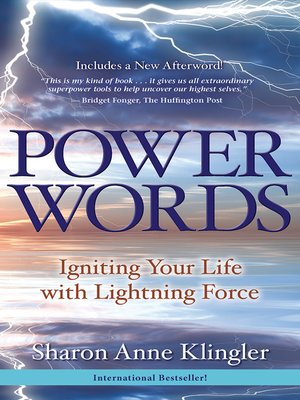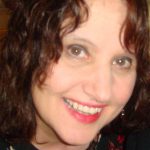 Igniting Your Life With Lightning Force by Sharon Anne Klingler Words carry powerful energy and have an astonishing impact on your life. With Power Words, you can generate new actions and lightning-fast results! Use them to sharpen your focus, start new projects, break old addictions, attract relationships, and succeed in any number of goals – from weight loss to finding a job. Each word triggers its own specific purpose and activity. Certain words elevate; others ignite action. And in just moments, they can be yours to direct. These high-energy words can immediately lift your power and alter every aspect of your reality – from the simple, such as your posture and sleep patterns, to the life changing, such as your creativity, personal wealth, and relationships.
Power Words can create an electrical current in your life that will light up your world.
Do the patterns of your life seem to have a momentum of their own? This is your opportunity to break through! Your old, reactive patterns of unknown negative energy don't have to direct your destiny any longer. In this groundbreaking book, Sandra Anne Taylor reveals Your Quantum Breakthrough Code, the amazingly easy yet empowering technique that can completely reroute the direction of your life. Things will never be the same when you learn:
How to ignite the breakthrough forces that attract a spectacular reality
How to decode harmful energies and code healthy and successful patterns
The single breakthrough code that you can use anytime, anyplace
The surefire rapid visualization and affirmation technique
The powerful Peace Process that creates a tranquil and magnetic energy
Get ready for a quantum breakthrough! These fascinating, unbelievably quick, and easy techniques will bring you a life of unparalleled joy and success.