ANNOUNCING: 
The Art of Card Reading: A 4-Part 
FREE

 Video Masterclass
Join 
Radleigh Valentine
on Monday, January 21!
Lesson 3:  Gearing Up For Successful Readings: 
Selecting and Caring For Your Cards
This amazing
FREE

video course will awaken your divine connection and help you develop your intuitive gifts with the mystical art of oracle and tarot reading.
Whether you've never read cards before, would like to use them for personal guidance, want to become a professional card reader, or even expand your practice, this class brings you the power of the cards.
You were born intuitive and card reading connects you to the wisdom of the Universe. It shows you not only a map of your past experiences and present situation but also your future potentials.
Whatever you may be seeking, this
FREE

Masterclass will help you lead an exhilarating, empowered life.
Don't miss this wonderful opportunity!
Tune in again on
January 21! 
This is the third lesson in the series, but don't worry ~
once you register, you'll get access to all the previous lessons! 
• Find the answers you seek. • Attract your greatest love.
• Uncover mystical histories and unknown futures.
The Akashic Tarot is an astoundingly accurate tool for predicting the future, unveiling hidden insights, and unleashing new powers. This unique 62-card deck can transport you to the Great Hall of Records to help you discover the unknown. It can also reveal ancient and new talents, unexpected victories, imminent rendezvous, unmet allies, and the steps to untold prosperity.
The Akashic Tarot is designed to access the profound energy and unlimited information that make up the Akashic Records, which are great fields of wisdom and power that transcend time and space and are immediately available to all. With each card, you can connect with a powerful Akashic Force and open to the psychic currents that are always flowing between you and the Akashic Realm. This deck will help you connect with your spirit guides, Ascended Masters, angels, and loved ones in spirit. With the turn of a card, you can enter the Akashic World!
Tap Into the Akashic Records!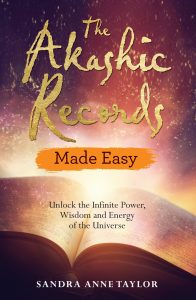 The Akashic Records Made Easy: Unlock the Infinite Power, Wisdom and Energy of the Universe (formerly titled The Akashic Records)
~ by Sandra Anne Taylor
Now available at Barnes & Noble and starbringerassociates.com
The Akashic Records are a powerful source of information, change, and manifestation. This practical introductory guide shows how they can open your life to profound healing, happiness, and true fulfillment.
The Akashic Records are a field of information and energy that reaches back to the infinite past and forward to the limitless future. They contain all of the answers we could seek about not only ourselves, but the entirety of all life – including our past lives, all our energies, historical experiences, and personal information. The Akashic Records are able to show us how events from our past, both in this lifetime and in previous ones, influence us today.  By learning how to rewrite your own Akashic Records, you can change difficult circumstances and create the conditions that will lead to a happy future and the igniting of breakthrough forces that attract a spectacular reality.  Imagine the difference in your life when you learn:
The unlimited scope of the Akashic Records;
How and why they are a source of guidance, inspiration and energy;
How to investigate and rewrite past lives to clear obstacles that have re-emerged in this life;
How to program future records to accelerate goals and desires;
How to work on present records to create the life you desire;
How to connect with the spirit world and receive Akashic Record messages from angels, guides and family members.
The opportunities that tapping into this immense body of information will offer you cannot be overstated.
Click on the following link to view Sandra's video course (offered through Hay House):  The Akashic Records Made Easy  
Now available on Amazon
Words carry powerful energy and have an astonishing impact on your life. With Power Words, you can generate new actions and lightning-fast results!
Use them to sharpen your focus, start new projects, break old addictions, attract relationships, and succeed in any number of goals – from weight loss to finding a job. Each word triggers its own specific purpose and activity. Certain words elevate; others ignite action. And in just moments, they can be yours to direct.
These high-energy words can immediately lift your power and alter every aspect of your reality – from the simple, such as your posture and sleep patterns, to the life changing, such as your creativity, personal wealth, and relationships.
Power Words can create an electrical current in your life that will light up your world.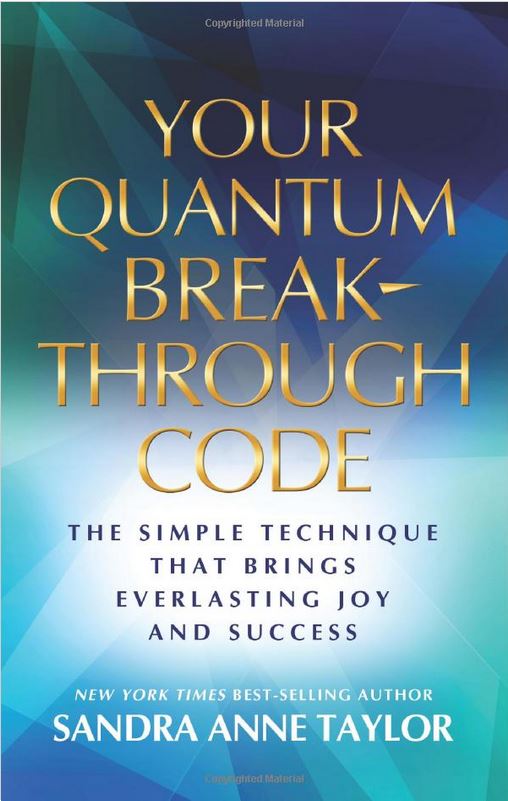 Do the patterns of your life seem to have a momentum of their own? This is your opportunity to break through! Your old, reactive patterns of unknown negative energy don't have to direct your destiny any longer. In this groundbreaking book, Sandra Anne Taylor reveals Your Quantum Breakthrough Code, the amazingly easy yet empowering technique that can completely reroute the direction of your life. Things will never be the same when you learn:
How to ignite the breakthrough forces that attract a spectacular reality
How to decode harmful energies and code healthy and successful patterns
The single breakthrough code that you can use anytime, anyplace
The surefire rapid visualization and affirmation technique
The powerful Peace Process that creates a tranquil and magnetic energy
Get ready for a quantum breakthrough! These fascinating, unbelievably quick, and easy techniques will bring you a life of unparalleled joy and success.