Get Power Words for Lightning-Fast Results!
Best-selling author and acclaimed intuitive Sharon Anne Klingler will show you how these high-energy words can immediately lift your power and alter every aspect of your reality—from the simple, such as aligning your posture and improving sleep patters, to the life changing, such as stimulating creative ideas, increasing personal wealth, and finding new relationships. Choose the precise words that provide extraordinary success, and learn to direct profound force to all of your goals. Power Words can create an electrical current in your life that can strike like lightning and illuminate your world!
"I love this book! Power Words is perhaps the most profound, transformative book ever written on the influence that our internal (and external) language has on our lives. In an easily accessible style, Sharon Anne Klingler demonstrates the energy and effect of every word we use. Highly recommended, this book can change your life."
—Denise Linn, author of The Secret Language of Signs and Sacred Space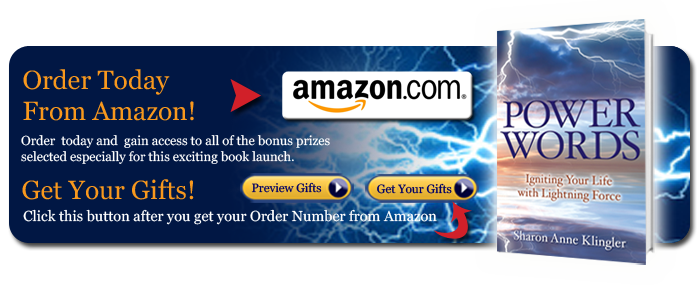 Sharon Anne Klingler is an inspiring and internationally renowned author and speaker. She has appeared on the Oprah Winfrey Network; Discovery; NBC, ABC and CBS affiliates; ITV London; BBC London; BBC Scotland and several other U.S. and international media outlets. Her new book, Power Words, released by Hay House, is already being acclaimed as: the most profound, transformative book ever written on the influence that our internal and external language has on our lives.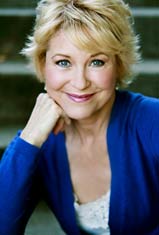 "Sharon Anne Klingler has written the book I wish I had! Power Words takes all the elements of instant creation and puts them into doable, fun, empowering exercises we can all choose in the snap of a finger. A new, fresh take on the simplicity of creation itself. "
—Dee Wallace Actress, Author, International Speaker and Radio Host
Through Power Words, you'll discover how the energy of the specific words you use has an astonishing impact on every aspect of your life.
Unlike other books that promote "positive thinking," Power Words teaches you how to feel the energy of words and use that energy precisely. Learn to use words to:
Trigger specific actions for a variety of tasks and purposes;
Instantly motivate you to take inspired actions;
Elevate your emotions and your energy;
Drive you to abundant success in personal relationships and financial endeavors;
Sharpen your focus, break addictions, initiate new projects, and master powerful forces;
Ignite your creative drive and enhance your ability to make tremendous strides with lightening force and speed.
As Mark Twain said, "The right words blazes out … and the resulting effect is physical, . . . spiritual, and electrically prompt."
Discover the right words that are electrically prompt. Get Power Words!
TODAY ONLY!
Celebrate the official launch of Power Words and receive hundreds of dollars of bonus gifts with your purchase of this one-of-a-kind, groundbreaking book.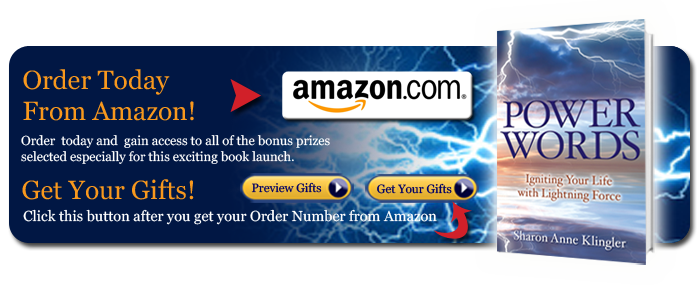 Power Words have an immediate impact on your life. You'll quickly realize that the talents, powers, and opportunities that you seek are not far away. And the words you use can bring them to you.
Your words are literally a gift you give yourself - a tool that is available every moment of every day. You write the script of your life with your words. Through exercises that utilize trigger words, lifting words, commands, and declarations, Power Words will open your eyes to the realization that the precise words you choose can immediately move you towards extraordinary success.
Praise for Power Words
"Your words carry energy, and they shape your life. In Power Words, Sharon Anne Klingler helps you to become a maestro of your words - appreciating them, loving them, choosing them in ways that steer your life toward your heart's desire. This book will forever change your relationship with words, the most intimate companions of your mind. I highly recommend it."
—Donna Eden, author of Energy Medicine
"What a simple but brilliant idea! Sharon Anne Klingler brings a heightened awareness to this ever so important thing we do every day. She provides countless examples so that you can ignite your own life with the power of words. I love this book!"
—Michele Takei, Ph.D., Author of She-Q and Mandala Magic
"Power Words helped me see the subtle ways I create my life every day. Sharon's exercises are effective, simple, inspiring, and they work very quickly!"
—Mary McCann, Actress, Atlantic Theater Company Member
"As a practicing psychologist and hypnotherapist, I've incorporated the principles in Power Words with my clients. I believe that therapists of every stripe will find Power Words applicable as a powerful intervention and homework tool. This book also lends itself to those in the world of interpersonal communication, advertising, and marketing. Most surprising, Sharon's book installed an unconscious positive technique in me that fits my psychology. I recommend this book to all who are on a path of personal growth. It's full of simple exercises, examples, and wisdoms that can help anyone and everyone!"
—Michael Freedman, Ph.D., Psychologist
TODAY ONLY!
Celebrate the official launch of Power Words and receive hundreds of dollars of bonus gifts with your purchase of this one-of-a-kind, groundbreaking book.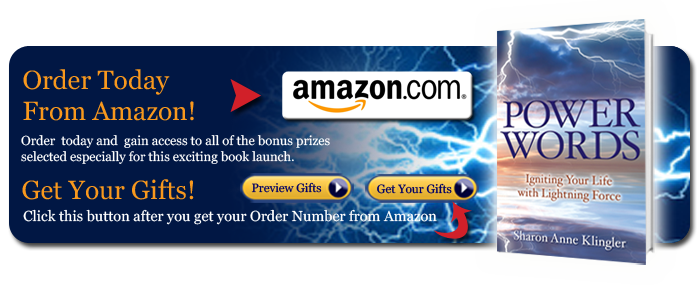 Join Sharon for a FREE webinar today!
Learn the power words you need for lightning-fast results! To celebrate the launch of Power Words, Sharon is teaching a free online lesson today, December 11, at 8pm ET/ 5pm PT. Over this insightful hour, you'll discover how language can alter your reality, ways to break the pattern of using low energy words, and much more.
Click here to reserve your spot for FREE!
PLUS, Receive this Amazing Bonus Gift from Sharon!
Make Your Most Cherished Dreams a Reality in 2014! (Valued at $98)
With your purchase of Power Words, you will receive access to Sharon's unique and powerful online course!
What's your most treasured goal for the coming year? Perhaps you want to start your own business, write a book, or increase your personal wealth. Or, you might want to find romance—or bring the romance back into your relationship. Maybe you'd like to get in better shape, build your confidence, or cultivate more peace in your life. Whether you want an amazing career or just an amazing vacation, this is the year you're going to make those dreams come true.
In this one-of-a-kind online course, spiritual expert and bestselling author Sharon Anne Klingler teaches you the ultimate energetic secrets to making your most important goals a reality. Over two lessons, you will learn:.
How to experience and use the enormous power of words;
New steps in creating success in any endeavor;
Spontaneous techniques to access your intuition immediately;
Techniques to tap your confidence, power, and compassion in any situation;
How to use power words to receive guidance and make decisions;
Steps for developing the gift of promnesia -- seeing what you are to become;
How to access your higher self and the unlimited information field;
Words of light - illuminating your next step everyday.
Don't just try to stop old negative patters; learn to replace them entirely. Forget resolutions and empty promises. Learn to use your words in completely new ways - for energy, actions, and direction.
Please note: You can join Sharon live on January 13 and 20 at 8pm ET/ 5pm PT, or listen to the lessons on demand at your leisure after each air date. Plus, you'll receive downloads of each lesson to keep and enjoy forever!
TODAY ONLY!
This special online course will be sold for $98, but you'll receive a spot at NO COST when you purchase Power Words today!
Click below to order Power Words, and get your bonus gifts.